Restoration
We are offering a professional and conservatory restoration of furniture, paintings, sculptures, frames and other art wares, as well as a consultation about the condition and the restoration effort of the objects of art. In addition, we draw up in written form an individual, detailed restoration record about the damage at the objects.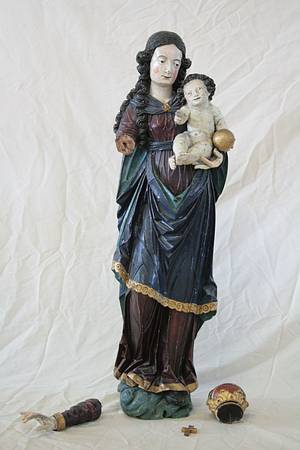 Exposure of the original luster version
Madonn, may Weilheim, around 1690/1700
Purification of a broader cabinet
Paint at a paint repair panel "18th century Japan" and regeneration of the original surface of the associated furniture.